Today 25th of Nov 2022
Very sunny: High pressure conditions.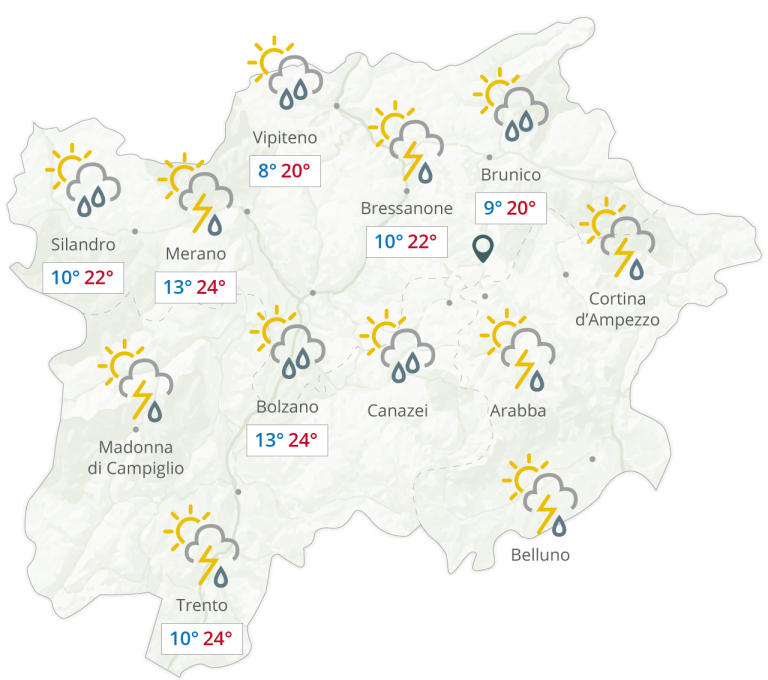 The weather
Sunny weather in the whole region. Towards the evening some clouds from the North. Maximum temperatures from 3° and 9°.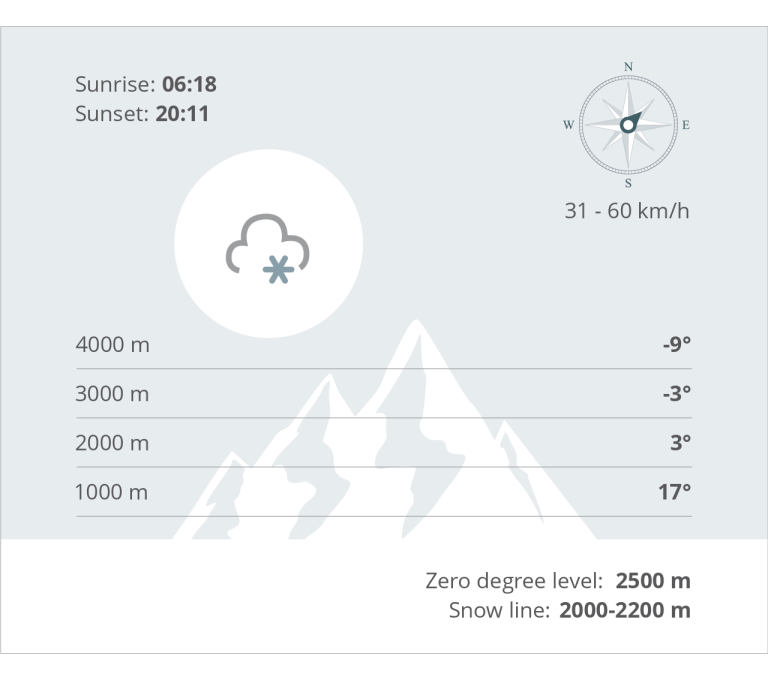 Mountain weather
Sunny weather, clear sky. Only later in the afternoon some clouds move in from the North.
Tomorrow 26th of Nov 2022
Sunny weather: Northern currents will bring humid air masses to the alpine crest.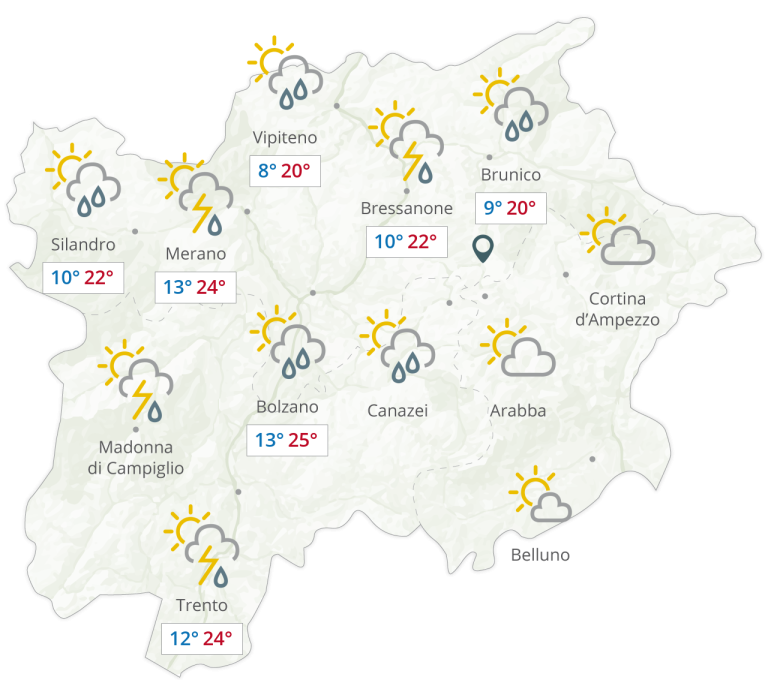 The weather
In the morning residual clouds, then sunny weather. On the border to Austria more clouds. High temperatures between 6° and 12°.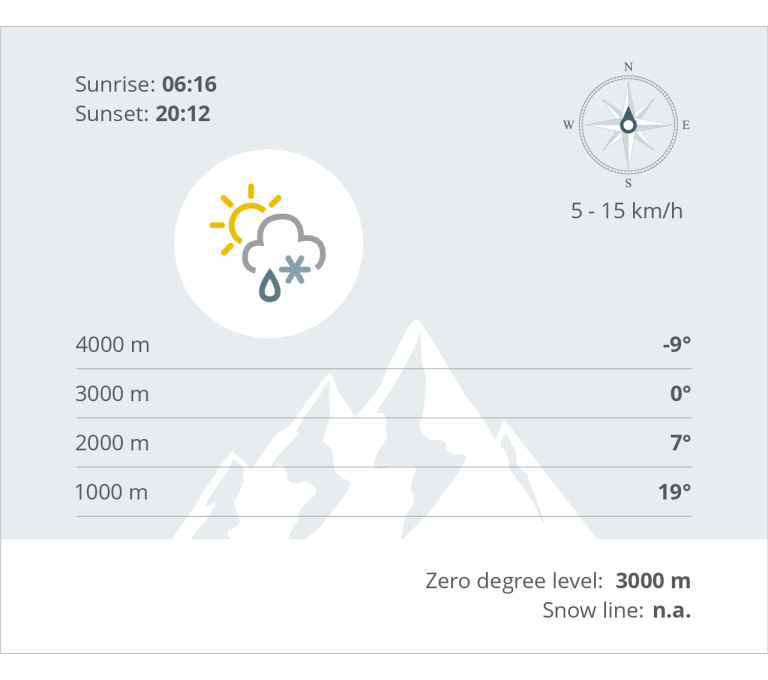 Mountain weather
On the alpine crest some clouds, in the South mostly sunny.
The next days
Sunday mostly sunny, next week more clouds: On Sunday sunny, in the afternoon high clouds. Monday increasingly cloudy, only partly sunny. On Tuesday mostly cloudy and on the mountains some snowflakes. Also on Wednesday many clouds.

sunday
27
Sunny
max: 8°
min: -10°

monday
28
Very cloudy
max: 7°
min: -8°

tuesday
29
Very cloudy
max: 7°
min: -5°

wednesday
30
Very cloudy
max: 7°
min: -5°